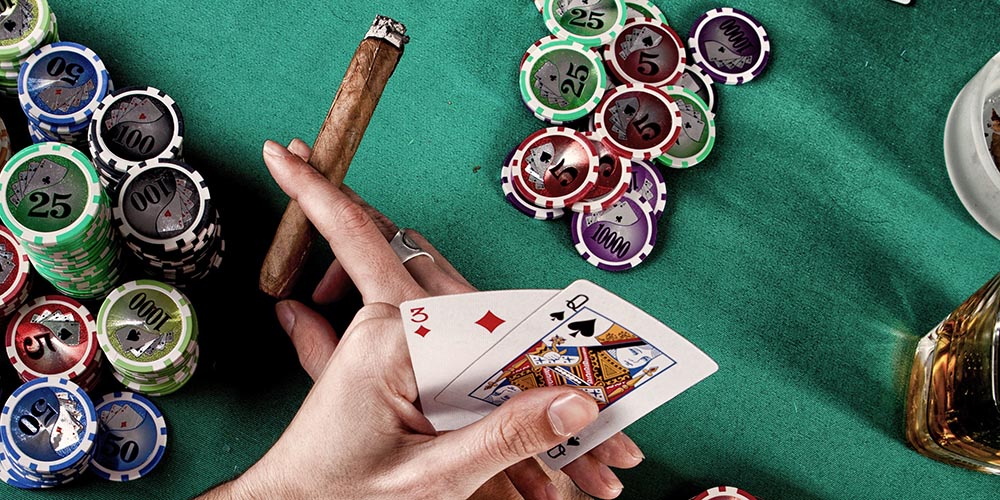 Humans have an inborn drive to seek out things that bring us pleasure and delight. It's what makes us such big fans of art and music and movies. It's what makes the highs of chasing a romantic love interest so appealing. And it's why we play or follow sports and sports teams so passionately.
And it's why we gamble.
This pleasure-seeking behaviour is driven by chemical changes and responses in our body, the release of adrenaline and serotonin and dopamine when we are experiencing something pleasurable or taking a risk that leads to a thrilling outcome. And it's something that can lead to us engaging in risky and dangerous behaviour.
Taken to its extreme, this thrill chasing can lead to some wild experiences. Just look at those 'crazy' daredevils who leap out of aeroplanes or chase down the world's biggest waves or climb the world's highest buildings without safety gear to take a selfie balanced on the spire right at the top. We look on these individuals with a mix of awe and a healthy dose of "WTF were they thinking?". But the chemical needs in their bodies are the same as those that drive us gamblers to chase the next big win. There are scientific studies that show that these extreme athletes undergo extreme physiological responses – to a degree beyond those us normal mortals would ever experience – which leads them to go higher, faster, further, harder than before.
It's the same with gambling. There are gamblers who know when to call it a day. And there are gamblers who will continue to play, to chase the win, to ignore the loss, for far longer than is healthy.
And that's why we have Responsible Gambling programmes.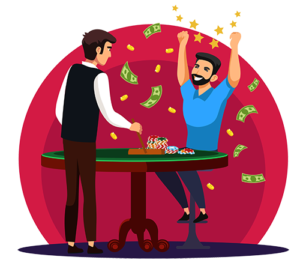 The link between gambling and addiction
We are easily addicted. It's a fact. That chasing after pleasure can easily become habit-forming whether it's drugs, alcohol, extreme adrenaline, video games – or gambling. Some of gamble to relax. Some of us gamble to try and hit that big jackpot. And some of us gamble for that adrenaline rush of hitting a win.
Whatever the reason for us gambling, it is well-established that gambling produces the same chemical responses in our body as any other pleasure-seeking activity: adrenaline, serotonin, dopamine. And we, as pleasure-seeking humans, can quickly become hooked on these feelings and chemical responses.
The difference – and danger – between a little fun and self-destructive behaviour is the difference between having a drink or two with mates or imbibing to the point of blackouts. And then getting into a car to drive home. The effects are destructive on both us and, potentially, on those around us.
And any activity that begins to consume our waking hours, that begins to affect our mental and physical health, that affects innocent people around us, and that we can't control or stop, is, by definition, an addiction.
Many people only look at addiction as something that affects drug or alcohol users, actual substance abuse. But there are hundreds of habit-forming activities that can lead to addictions: eating, playing video games, engaging in extreme sports, even sex and pornography. In fact, one of the latest things increasingly being identified as an addiction is social media use. Some social media users feel physical distress when separated from their constant feeds and doses of Twitter, Facebook, Instagram, or Tik Tok.
The dangers of abusive and addictive behavior
Unfortunately, these addictive pursuits lead to dangers both for the person and for the people around them.
The highs and lows of addiction destroy people, families, and communities. The most obvious is the example of substance abuse and addiction. But don't fool yourself into thinking that 'innocent' pastimes like gambling, video gaming, or even supposedly healthy pursuits like fitness don't have devastating effects on people who push them to the extreme.
They can lead to isolation, to financial distress, to physical health concerns, and to mental illness.
How does Responsible Gambling address this potential problem?
The gambling industry recognises that their offering could become a problem for gamblers. The international gambling community have come together to offer support for those players who are experiencing problem gambling through the Responsible Gambling programme. EVERY legitimate gambling enterprise and casino has thrown their weight behind giving problem or potential problem gamblers a resource for help.
It gives ALL gamblers a resource where they can learn about problem gambling, where they can identify the signs, and where they can get further help if needed.
The programme goes even further than just helping those who need it. This social responsibility initiative from governments, gaming authorities and boards, games providers, online and brick-and-mortar casinos, and even banks seeks to not only provide education and support for gambling addiction but goes so far as to establish Fair Play rules, responsible marketing rules, and secure and trusted gaming environments.
How does the Responsible Gambling programme assist problem gambling?
Apart from providing resources, links, and support to those who want to know more about gambling addiction or who are worried that they are falling into the gambling addiction trap, Responsible Gambling gives players the tools to regulate their gambling behaviour. These include:
Self exclusion and time out – allows players to temporarily suspend their casino account
Reality check – a pop-up that reminds players to take a break
Time limits – allows players to set time limits on their play
Deposit limits – enforces a limit on deposits into casino accounts
Permanent account closure – players can close accounts and any contact from casinos
Credit card restrictions – players can get banks to block access to certain transactions
In addition
Apart from the measures aimed at individual gamblers, Responsible Gambling also sets standards for the industry. These standards control other aspects of the gambling industry and control things like:
Underage gambling
Fraud and criminal behaviour
Information privacy
Prompt payments
Fair play rules
Responsible marketing
Licensing, security, and reliability for every casino
Play the right way. Play Responsibly.
Take a risk on the flip of a card, the spin of a reel, or the bounce of a ball – not on your personal and financial health.
Responsible Gambling is a vital tool for your healthy gambling and the industry. If you feel you need help, or even if you're just starting out in the gambling world, take the time to visit your favourite online casino's Responsible Gambling page or contact the national hotline to find out more.
It's the winning move!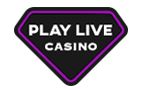 PlayLive Casino

Bonus: 100% up to R25,000
ZAR
EFT, VISA, Mastercard, Bitcoin
99% payout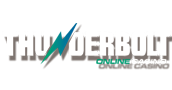 Thunderbolt Casino

Bonus: R10,000
ZAR
Bitcoin, Ecopayz, SID, Neteller, Skrill, Visa, Mastercard
96% payout

♦ 3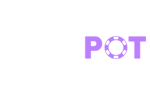 Jackpot Casino

Bonus: NO WAGER 100% match on 1st deposit
ZAR
Visa, Mastercard
97% payout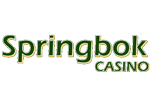 Springbok Casino

Bonus: 100% up to R11,500
ZAR
Credit card, Bitcoin, EFT, Skrill, Neteller
95.75% payout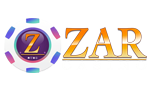 Zar Casino

Bonus: R15.000
ZAR
Visa, Mastercard, Easy EFT, Bitcoin
95.01% payout
♦ 6


Tusk Casino

Bonus: 100% first deposit match up to R5,000.
ZAR, EUR, US
Visa, Mastercard, Skrill, Neteller
96% payout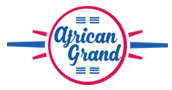 African Grand Casino

Bonus: R10,000
ZAR
EFT, Visa, Mastercard
95% payout
♦ 8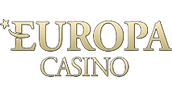 Europa Casino

Bonus: Up to R24,000
ZAR, USD, CAD, AUD, GPB,EUR
EcoPayz, Entropay, Neteller, Paysafe, Skrill, Visa
95.66% payout
♦ 9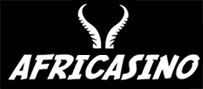 Africasino

Bonus: Up to R6,000
ZAR
EasyEFT, Paysafe Card, Visa, Skrill,
Maestro, Neteller, Bitcoin, EcoPayz
98% payout
♦ 10


Fun Casino

Bonus: 100% match deposit up to R1234
ZAR, GBP, EUR, USD
EFT, Wire Transfer, VISA, Mastercard, PaySafeCard, Neteller, Skrill, ecoPayz, Bitcoin, PayPal
95.43% payout
♦ 11


Spin247 Casino

Bonus: Up to 100X no deposit Free Spins on selected slots games
ZAR
Visa, Mastercard, Skrill, EasyEFT
95% payout