How to play blackjack with cards
Blackjack has been one of the top casino games to play for a long, long time. Its enduring popularity is partly due to its simplicity and ease to play, while a low house edge appeals too.
In fact, blackjack's house edge is often at around the one per cent mark, which makes it one of the best value games to play at the casino.
But for those who are new to the game, it is important to start right at the beginning. So how do you play blackjack with cards?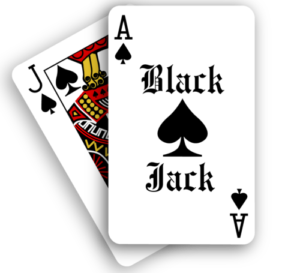 Blackjack basics
Blackjack is a game that is played between at least one player and the dealer. At the casino, it is common for multiple players to be involved in playing the same hand against the dealer.
Just one deck of cards is needed in order to play blackjack with cards. However, when playing at the casino it is typically the case that multiple decks will be in play at any one time.
At the start of a hand of blackjack, the dealer and any player who is entering receive two hands. Face cards like the king and queen are worth 10 in this game, while the ace can be one or 11.
This makes the ace one of the most important cards in the game. Its flexibility gives players a lot of options when deciding what to do. Having an ace in your hand also vastly increases your chances of getting a blackjack, which almost always guarantees a victory against the dealer.
The initial value of the cards in your hand will be anything from two to 21. If you have 21, this is a blackjack and is an automatic win – unless the dealer also has a blackjack. This is very rare.
Unlike in some other popular casino games such as poker, the suits of the cards have no impact on who wins the hand. All that matters is the numerical value that is assigned to a card.
After the cards are dealt, players must then decide whether they want another card – the stick or twist for which blackjack is famous around the world. Sticking is opting to remain with the two cards in your hand. To twist is to gamble on taking another card out of the deck.
If the value of the cards in your hand goes to above 21 following twisting, you are bust and the dealer wins automatically. The dealer can also go bust if their cards are worth more than 21 too.
The other thing to keep in mind is that players do not ever face each other in blackjack. Whether there are two or 10 players at the table, they are all against the dealer, rather than each other.
Players can also choose to split their cards or double their stake on their initial hand as well.
Advanced blackjack – card counting
Players can boost their chances of beating the dealer by using a range of blackjack strategies. Some of these are more basic and easier to pick up than others.
Probably the most famous blackjack strategy – due to it being shown in a wide range of movies – is card counting. There are no laws against card counting in blackjack, but casinos consider it to be a form of cheating and are likely to ban any players they suspect of carrying out the practice.
Card counting gives players a better chance of beating the dealer as they will know which cards are not able to come out of the deck. The more decks that are in play during a game of blackjack, the harder it will be for card counting to happen at the table.
Winning at blackjack is still not guaranteed by those who count cards, but it does give them better odds of coming out on top against the dealer. Card counting is hard to learn but a very useful skill for those who like to play casino games such as blackjack.
Card counting works by the player assigning a value to each card. When the card appears, the value is then either added or taken away from the count. How this works is that the count helps players to see how large their edge is compared to the dealer for each hand they play.
When playing online, card counting is virtually impossible but in some blackjack games it is still an option. This is only likely to be useful for expert card counters, however.
Playing blackjack with cards is the most basic form of the game, with the casino an alternative.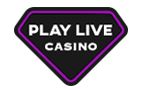 PlayLive Casino

Bonus: 100% up to R25,000
ZAR
EFT, VISA, Mastercard, Bitcoin
99% payout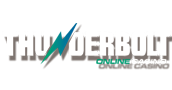 Thunderbolt Casino

Bonus: R10,000
ZAR
Bitcoin, Ecopayz, SID, Neteller, Skrill, Visa, Mastercard
96% payout

♦ 3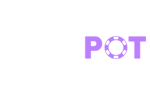 Jackpot Casino

Bonus: NO WAGER 100% match on 1st deposit
ZAR
Visa, Mastercard
97% payout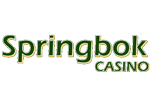 Springbok Casino

Bonus: 100% up to R11,500
ZAR
Credit card, Bitcoin, EFT, Skrill, Neteller
95.75% payout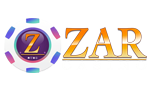 Zar Casino

Bonus: R15.000
ZAR
Visa, Mastercard, Easy EFT, Bitcoin
95.01% payout
♦ 6


Tusk Casino

Bonus: 100% first deposit match up to R5,000.
ZAR, EUR, US
Visa, Mastercard, Skrill, Neteller
96% payout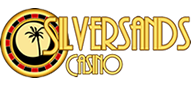 Silversands Casino

Bonus: R8888 Signup Bonus
ZAR
Visa, Mastercard, Internet bank transfer
Neteller, EcoPayz, Skrill
Bitcoin, Bitcoin Cash, Litecoin, Ethereum
95% payout
♦ 8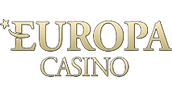 Europa Casino

Bonus: Up to R24,000
ZAR, USD, CAD, AUD, GPB,EUR
EcoPayz, Entropay, Neteller, Paysafe, Skrill, Visa
95.66% payout
♦ 9


Africasino

Bonus: Up to R6,000
ZAR
EasyEFT, Paysafe Card, Visa, Skrill,
Maestro, Neteller, Bitcoin, EcoPayz
98% payout
♦ 10


Fun Casino

Bonus: 100% match deposit up to R1234
ZAR, GBP, EUR, USD
EFT, Wire Transfer, VISA, Mastercard, PaySafeCard, Neteller, Skrill, ecoPayz, Bitcoin, PayPal
95.43% payout
♦ 11


Casino.com

Bonus: Up to 100X no deposit Free Spins on selected slots games
ZAR
Visa, Mastercard, EasyEFT, ecoPayz
Skrill, Neteller, Muchbetter, Astropay
95% payout