How to play slot machines
Slot machines are some of the most popular games to play at the casino. The flashing lights tend to draw people in like moths to a flame, while the potential to win a jackpot appeals too.
Although the mechanics of slot machines are not particularly difficult to understand, there are still a few things that newcomers to playing slots might be unsure about.
That said, people who are beginners at the casino will usually start off by playing slot machines due to the fact there are no complicated rules to understand like with many other games.
Our guide on how to play slot machines will bring you completely up to speed on them.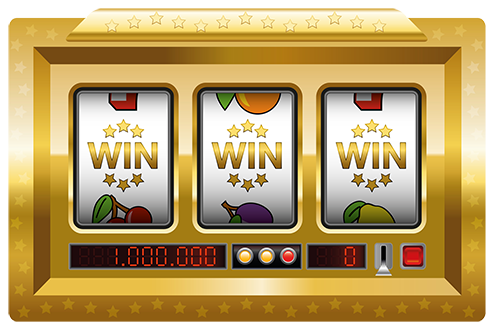 Basics of playing slot machines
Slot machines all work through something called RNG – the random number generator. This ensures that all the games are completely fair to the player and cannot be rigged by the casino.
One way of thinking about RNG is to consider it as the brains behind a slot machine. It is essentially the computer that makes sure the game works exactly as it is supposed to work.
RNG does what its name suggests. It delivers a random number to the slot game which corresponds to which symbols appear on the reels.
The impact of RNG is that one of the most common misconceptions behind playing slot machines is simply not true. Many players might think a near miss on the jackpot means that the slot machine is getting closer to paying out as a result.
However, this is not the case. RNG means that the outcome of each spin of the reels is designed to be completely random and not affected by any of the recent spins either.
As well as RNG, slot machine players need to be aware of RTP – the return to player.
Picking the right slot machines to play
RTP is one of the key things to have in mind when playing slot machines at the casino.
This number, which is displayed as a percentage, discloses how much on average should be returned to the player should they stake 100 of their chosen currency on the game.
Naturally, this is not an exact estimate as jackpots have to be taken into account. But slot machines with a higher RTP will usually pay out more than those with a low RTP number.
RTP on slot machines is usually between 94 and 98 per cent, though there are extreme cases where the number is higher or lower than this range.
As a guide, any slot machines with RTP over the 97 per cent mark will usually be considered to be good value, while those below 95 per cent or so are not thought to be good value to play.
Variance – sometimes also known as volatility – is another factor to think about when learning how to play slot machines. A high variance slot will not pay out as often as a low variance slot.
However, the important thing to know here is that a high variance slot will usually pay out larger amounts on a winning spin than a slot machine with low variance.
Players should therefore decide whether they would prefer regular small wins to keep their balance topped up or a greater shot at landing a jackpot win on their chosen slot machine.
Casinos should display information on RTP and variance clearly to help users to decide.
Slot machines tips and tricks for beginners
Starting at low stakes is a good idea for anyone who is brand new to playing slot machines. One of the best things about slots is they tend to have quite a low minimum bet. This makes them more appealing than some casino games where the minimum bet can be surprisingly high.
Trying out a few different slot machines is also recommended for beginners. They all have their own perks and special themes that might be particularly attractive to certain individuals.
All types of slot machines are available these days, from sports-themed games to those that are based on popular movies or TV series. With so many slot machines out there, it is worth taking some time to decide which ones you want to spend your hard-earned money on.
Beginners should also try to make the most out of the promotions and offers run by casinos for their slot machines. Free spins are commonly given out in order to encourage players to use a certain casino over many of their rivals in what is an increasingly competitive industry.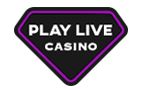 PlayLive Casino

Bonus: 100% up to R25,000
ZAR
EFT, VISA, Mastercard, Bitcoin
99% payout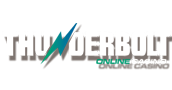 Thunderbolt Casino

Bonus: R10,000
ZAR
Bitcoin, Ecopayz, SID, Neteller, Skrill, Visa, Mastercard
96% payout

♦ 3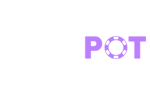 Jackpot Casino

Bonus: NO WAGER 100% match on 1st deposit
ZAR
Visa, Mastercard
97% payout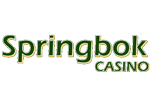 Springbok Casino

Bonus: 100% up to R11,500
ZAR
Credit card, Bitcoin, EFT, Skrill, Neteller
95.75% payout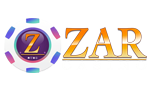 Zar Casino

Bonus: R15.000
ZAR
Visa, Mastercard, Easy EFT, Bitcoin
95.01% payout
♦ 6


Tusk Casino

Bonus: 100% first deposit match up to R5,000.
ZAR, EUR, US
Visa, Mastercard, Skrill, Neteller
96% payout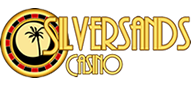 Silversands Casino

Bonus: R8888 Signup Bonus
ZAR
Visa, Mastercard, Internet bank transfer
Neteller, EcoPayz, Skrill
Bitcoin, Bitcoin Cash, Litecoin, Ethereum
95% payout
♦ 8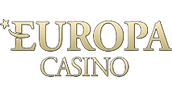 Europa Casino

Bonus: Up to R24,000
ZAR, USD, CAD, AUD, GPB,EUR
EcoPayz, Entropay, Neteller, Paysafe, Skrill, Visa
95.66% payout
♦ 9


Africasino

Bonus: Up to R6,000
ZAR
EasyEFT, Paysafe Card, Visa, Skrill,
Maestro, Neteller, Bitcoin, EcoPayz
98% payout
♦ 10


Fun Casino

Bonus: 100% match deposit up to R1234
ZAR, GBP, EUR, USD
EFT, Wire Transfer, VISA, Mastercard, PaySafeCard, Neteller, Skrill, ecoPayz, Bitcoin, PayPal
95.43% payout
♦ 11


Casino.com

Bonus: Up to 100X no deposit Free Spins on selected slots games
ZAR
Visa, Mastercard, EasyEFT, ecoPayz
Skrill, Neteller, Muchbetter, Astropay
95% payout