How to win jackpots on slot machines
Casino visitors have likely dreamed about being able to win jackpots on slot machines. The opportunity to scoop a life-changing sum of money from a single spin of the reels is just one of the many reasons why slot machines are often the first port of call for people at the casino.
Jackpots on some slot machines run into the millions, which would be an amazing amount of cash for a person to win. But is it possible to learn how to win jackpots on slot machines?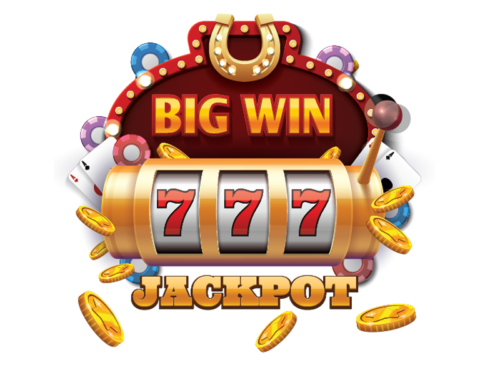 Jackpots on slot machines – the basics
There are a few things that casino players should know about how jackpots work on these games. First up, on a reel machine it is usually only possible to scoop the maximum jackpot available by betting the maximum stake on a spin of the reels. Naturally, players who are operating on a tighter budget at the casino might therefore be unable to win the big one.
Video slot machines work in a different way as the reels are not mechanical. Instead, the results of a spin are shown on a computerised display. Jackpots on video slot games may be harder to win due to the opportunity to include a lot more different symbols on the reels, however.
Smaller jackpots might naturally be less appealing to players. But when visiting a casino, it is important not to write these games off as not being worthwhile. Slot machines with smaller jackpots are likely to pay them out more regularly, giving players an increased chance to win.
While slot machines that boast much larger potential jackpot wins catch the eye more easily, these are harder to win for the same reason. The odds of a jackpot win might therefore be considerably better if the amount that can be won by a player is smaller in total.
What is a progressive jackpot slot game?
The largest wins at a casino often come from a progressive jackpot slot game. This is a term used to describe when a number of different slot machines are linked to the same jackpot. This means that the jackpot can climb a lot faster, but it can be won by a player on other games.
Progressive jackpot slot games are particularly popular at online casinos where similarly themed titles might be grouped together for this person.
At brick and mortar casinos, the progressive jackpot can even be split across a number of different sites, especially if they are owned and operated by the same casino company.
When playing a game with a progressive jackpot, the biggest potential win increases on every spin of the reels where nobody has scooped the jackpot. This can make them extremely exciting for players who opt for this type of game at the casino.
Progressive slot games are usually responsible for the biggest wins in the casino industry. As an example, the famous Mega Moolah online progressive slot game from Microgaming pays out gigantic sums of money – totalling millions of dollars – to players on a fairly regular basis.
Strategies for winning the jackpots on slot machines
It goes without saying that there is no quick and easy way to win the jackpots on slot machines. After all, if this was so simple to achieve then everyone would be doing it – casinos would soon have to go out of business as a result! There are still some strategies for winning the jackpots on slot machines that might help casino players to scoop a large amount of money from a spin.
As mentioned above, smaller jackpots can be better to target as they are easier to win. It is important to also consider how a slot game pays out. If the slot machine pays the same jackpot regardless of your stake, it makes sense to play with the minimum bet possible. This gives the player as many spins as possible, each handing them a chance to land the slot game's jackpot.
Higher percentage payouts should also be scouted. All slot machines have what is known in the casino industry as a return to player – or RTP – which is displayed as a percentage. Good value slot games are likely to have an RTP around the 97 per cent mark, or sometimes even higher.
Along with RTP, variance is another important factor for jackpot hunters to have in mind. High variance slots pay winning spins less regularly than machines with low variance. However, high variance slot machines will usually pay the jackpot out to players on a more regular basis too.
These things might not be able to guarantee you will win the jackpots on slot machines, but hopefully they will increase your chances of a big win on your next visit to the casino.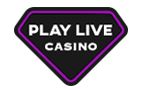 PlayLive Casino

Bonus: 100% up to R25,000
ZAR
EFT, VISA, Mastercard, Bitcoin
99% payout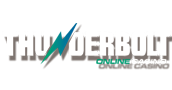 Thunderbolt Casino

Bonus: R10,000
ZAR
Bitcoin, Ecopayz, SID, Neteller, Skrill, Visa, Mastercard
96% payout

♦ 3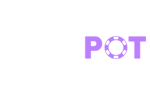 Jackpot Casino

Bonus: NO WAGER 100% match on 1st deposit
ZAR
Visa, Mastercard
97% payout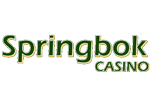 Springbok Casino

Bonus: 100% up to R11,500
ZAR
Credit card, Bitcoin, EFT, Skrill, Neteller
95.75% payout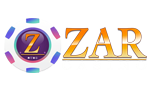 Zar Casino

Bonus: R15.000
ZAR
Visa, Mastercard, Easy EFT, Bitcoin
95.01% payout
♦ 6


Tusk Casino

Bonus: 100% first deposit match up to R5,000.
ZAR, EUR, US
Visa, Mastercard, Skrill, Neteller
96% payout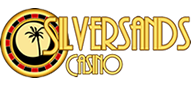 Silversands Casino

Bonus: R8888 Signup Bonus
ZAR
Visa, Mastercard, Internet bank transfer
Neteller, EcoPayz, Skrill
Bitcoin, Bitcoin Cash, Litecoin, Ethereum
95% payout
♦ 8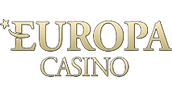 Europa Casino

Bonus: Up to R24,000
ZAR, USD, CAD, AUD, GPB,EUR
EcoPayz, Entropay, Neteller, Paysafe, Skrill, Visa
95.66% payout
♦ 9


Africasino

Bonus: Up to R6,000
ZAR
EasyEFT, Paysafe Card, Visa, Skrill,
Maestro, Neteller, Bitcoin, EcoPayz
98% payout
♦ 10


Fun Casino

Bonus: 100% match deposit up to R1234
ZAR, GBP, EUR, USD
EFT, Wire Transfer, VISA, Mastercard, PaySafeCard, Neteller, Skrill, ecoPayz, Bitcoin, PayPal
95.43% payout
♦ 11


Casino.com

Bonus: Up to 100X no deposit Free Spins on selected slots games
ZAR
Visa, Mastercard, EasyEFT, ecoPayz
Skrill, Neteller, Muchbetter, Astropay
95% payout