How to win casino slots
Winning at casino slots is the dream for a lot of people. The chance to win a life-changing amount of money from a single spin of the reels is what makes these games so appealing.
But is there a way to learn how to win at casino slots on a regular basis? Let's take a look.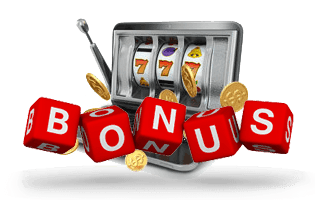 Casino slots basics
The first thing to learn about casino slots is that they work on what is called RNG. This stands for random number generator and does exactly what a casino player might expect from the name. RNG means each spin of the reels is completely random.
Essentially acting as the slot machine's brain, RNG produces a random number that then correlates to which symbols will appear on the reels when a player hits the spin button. RNG helps to ensure that all casino slots are fair to the player but it does mean a common misconception about this type of game is completely untrue.
Many people who go to the casino might think coming close to scooping the jackpot means they are more likely to scoop a large win on a spin sooner rather than later. But the result of a spin does not have any impact on any future spins of the reels. RNG means that each spin is unconnected from each other, which players should always keep in mind.
It might feel as though a slot machine is going to pay out because of the way the reels are falling, but this is not the case due to the simple fact it is not how RNG works on these games. On a similar note, being on a long run of losing spins does not necessarily mean it is becoming more likely that a large win is coming soon either.
The chance of winning the jackpot on a spin of the reels on casino slots should be the same no matter how long a player has been spending money on the game.
A similar factor to RNG that casino slot players should be aware of is variance – or volatility.
Understanding the importance of variance in casino slots
Variance is the factor which determines how much and how often casino slots pay out. The range is from low to high and casinos should clearly display the variance of all their slot games, as well as details such as the return to player, which we will come to a little later on.
High variance slots will not produce winning spins as often as low variance slots. However, when playing a high variance slot, a casino user is more likely to see a large win. Low variance slots, in contrast, might not produce as many jackpot wins, but they pay more winning spins.
Casino slots players should therefore think carefully about whether they would prefer a low or a high variance game. Usually, those who are working on a smaller budget at the casino will benefit more from a low variance game as it should keep their balance going for longer.
But for high rollers who have cash to splash, high variance slots might prove to be a better option. These slot machines at the casino are the most likely to hand out a big jackpot win.
Variance is also sometimes known in the industry as volatility, so keep this in mind as well.
Where does RTP come into it?
Along with variance, return to player – or RTP for short – is a factor players should consider.
RTP refers to how much money spent on spins of the reels should be returned to the player on average. Clearly this is an inexact science as it is important to take jackpots into account. However, speaking on a general basis, high RTP is better news for players than low RTP.
Displayed as a percentage, there is quite a large range of RTP in the casino slots that are available to play these days. The best value casino slots to play might have an RTP in excess of 97 per cent and these games are certainly worth trying out for a few spins of the reels.
On the flip side, any casino slots with RTP of lower than 95 per cent might be best avoided. There might be other reasons to pick them, though, such as that they have high variance, or even simply that they are a lot more fun to play than other slot machines.
This is something important to remember too. Playing casino slots should be a good time, so remember this the next time you decide to pick these games at a casino.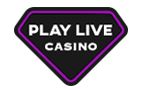 PlayLive Casino

Bonus: 100% up to R25,000
ZAR
EFT, VISA, Mastercard, Bitcoin
99% payout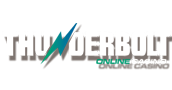 Thunderbolt Casino

Bonus: R10,000
ZAR
Bitcoin, Ecopayz, SID, Neteller, Skrill, Visa, Mastercard
96% payout

♦ 3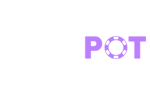 Jackpot Casino

Bonus: NO WAGER 100% match on 1st deposit
ZAR
Visa, Mastercard
97% payout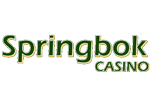 Springbok Casino

Bonus: 100% up to R11,500
ZAR
Credit card, Bitcoin, EFT, Skrill, Neteller
95.75% payout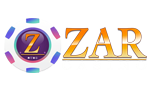 Zar Casino

Bonus: R15.000
ZAR
Visa, Mastercard, Easy EFT, Bitcoin
95.01% payout
♦ 6


Tusk Casino

Bonus: 100% first deposit match up to R5,000.
ZAR, EUR, US
Visa, Mastercard, Skrill, Neteller
96% payout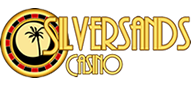 Silversands Casino

Bonus: R8888 Signup Bonus
ZAR
Visa, Mastercard, Internet bank transfer
Neteller, EcoPayz, Skrill
Bitcoin, Bitcoin Cash, Litecoin, Ethereum
95% payout
♦ 8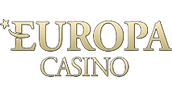 Europa Casino

Bonus: Up to R24,000
ZAR, USD, CAD, AUD, GPB,EUR
EcoPayz, Entropay, Neteller, Paysafe, Skrill, Visa
95.66% payout
♦ 9


Africasino

Bonus: Up to R6,000
ZAR
EasyEFT, Paysafe Card, Visa, Skrill,
Maestro, Neteller, Bitcoin, EcoPayz
98% payout
♦ 10


Fun Casino

Bonus: 100% match deposit up to R1234
ZAR, GBP, EUR, USD
EFT, Wire Transfer, VISA, Mastercard, PaySafeCard, Neteller, Skrill, ecoPayz, Bitcoin, PayPal
95.43% payout
♦ 11


Casino.com

Bonus: Up to 100X no deposit Free Spins on selected slots games
ZAR
Visa, Mastercard, EasyEFT, ecoPayz
Skrill, Neteller, Muchbetter, Astropay
95% payout