How to play craps
Craps remains one of the most popular gambling games to play at the casino today.The dice game – where gamblers bet on the outcome of a roll – is simple to play and a lot of fun.
But for those who have never played craps before, it might be hard to know how to get started.
Our guide on how to play craps tells you all you need to know to get up and running, so read on!
Playing craps – the basics
There are a few variations of craps, so let's start there. Street craps means players make wagers against each other on the outcome of a roll. In bank craps, they bet against the casino.
Craps is thought to have been around since the late 18th century and not much about the game – which was initially based on another game called hazard – has changed over the years either.
In bank craps, a table displays the many different bets that are available for players, who usually stand rather than sit.
Craps can be played at a rapid pace, which can put some people off trying it for the first time. But while it can seem like a lot to take in, the game of craps is actually deceptively simple.
A craps table usually has four casino employees around it and they help to make sure everything runs smoothly. A boxman looks after all the chips, a stickman both takes and pays all the bets, while there are also a pair of base dealers who take and pay bets as well.
Casinos might have their own distinct rules of play for the game of craps, but they are usually very similar.
Players take turns throwing the two dice – the person with the dice is called the shooter. During a game of craps, players place their bets by adding chips to the table in the relevant space.
Some bets in a game of craps are not settled in a single roll of the dice and instead roll over to the next round.
The number of bets that can be placed in craps is large, which is one of the reasons newcomers might struggle to get to grips with how it all works.
But just as with a lot of other casino games that are available to play, the best way to learn about how they work is simply to watch other players – then have a go yourself.
Craps strategies to test out
Many people believe in using betting strategies at the casino, with craps among the games where they can be used in an attempt to beat the house.
There is no proof that these casino betting strategies work, regardless of what their fans might claim, yet some people believe they can be used to make a profit at the table.
An example of a betting strategy sometimes used in craps is the Martingale system. This involves players of a casino game like craps doubling their stake if they have a loss.
The system only works where there is a 50/50 chance, or almost 50/50 odds, of winning a bet. When the player wins a bet using the Martingale system, they revert back to their initial stake.
Other betting strategies that can be used for craps might fall down as a result of gambler's fallacy. What this means is people believing the next dice roll is affected by the outcome of a previous dice roll.
But in craps, it does not become less likely for a roll of two dice to result in a seven just because this happened on the last dice roll. All dice rolls and independent of each other so the chances of an outcome do not change at all from one roll to the next.
Strategy is therefore not particularly useful for those who choose to play craps at the casino.
Etiquette when playing craps
Most games that can be played at the casino come with their own etiquette rules and craps is certainly no different in this regard. In fact, there is probably a lot more etiquette when it comes to craps than any other similar casino game.
Newcomers cannot be expected to learn every single piece of craps etiquette, but among the most important things to remember is that saying the number seven is widely considered to be bad luck for all the players at the table.
Therefore, seven may be referred to by a nickname such as 'the S word', 'Red' or even 'Big Red. At the casino, dealers might also join in with the efforts to avoid saying seven at the table.
Craps might sound complicated to learn but the fast pace of the game makes it a huge amount of fun to play. The next time you are at the casino, why not give craps a go?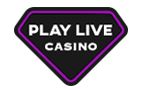 PlayLive Casino

Bonus: 100% up to R25,000
ZAR
EFT, VISA, Mastercard, Bitcoin
99% payout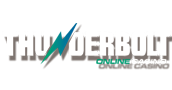 Thunderbolt Casino

Bonus: R10,000
ZAR
Bitcoin, Ecopayz, SID, Neteller, Skrill, Visa, Mastercard
96% payout

♦ 3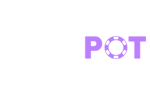 Jackpot Casino

Bonus: NO WAGER 100% match on 1st deposit
ZAR
Visa, Mastercard
97% payout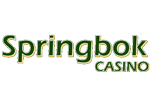 Springbok Casino

Bonus: 100% up to R11,500
ZAR
Credit card, Bitcoin, EFT, Skrill, Neteller
95.75% payout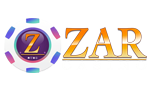 Zar Casino

Bonus: R15.000
ZAR
Visa, Mastercard, Easy EFT, Bitcoin
95.01% payout
♦ 6


Tusk Casino

Bonus: 100% first deposit match up to R5,000.
ZAR, EUR, US
Visa, Mastercard, Skrill, Neteller
96% payout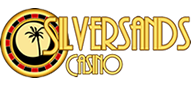 Silversands Casino

Bonus: R8888 Signup Bonus
ZAR
Visa, Mastercard, Internet bank transfer
Neteller, EcoPayz, Skrill
Bitcoin, Bitcoin Cash, Litecoin, Ethereum
95% payout
♦ 8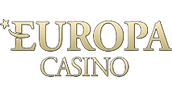 Europa Casino

Bonus: Up to R24,000
ZAR, USD, CAD, AUD, GPB,EUR
EcoPayz, Entropay, Neteller, Paysafe, Skrill, Visa
95.66% payout
♦ 9


Africasino

Bonus: Up to R6,000
ZAR
EasyEFT, Paysafe Card, Visa, Skrill,
Maestro, Neteller, Bitcoin, EcoPayz
98% payout
♦ 10


Fun Casino

Bonus: 100% match deposit up to R1234
ZAR, GBP, EUR, USD
EFT, Wire Transfer, VISA, Mastercard, PaySafeCard, Neteller, Skrill, ecoPayz, Bitcoin, PayPal
95.43% payout
♦ 11


Casino.com

Bonus: Up to 100X no deposit Free Spins on selected slots games
ZAR
Visa, Mastercard, EasyEFT, ecoPayz
Skrill, Neteller, Muchbetter, Astropay
95% payout