Gamble and Win
Let's start this off by saying it's called 'gambling' not 'getting paid' for a reason.
Gambling is all about chance and luck. This is why it's thrilling for players, the not really knowing but always having a chance to hit a streak.
Certain gambling games like sports betting have better odds than others like roulette because you can follow a team's play and previous track record, see who the opponents are, look at bookmaker's odds on a horse based on their research.
Other games, especially in the online casino world, are pure luck and random numbers – blackjack, slots, roulette.
To truly gamble and win you need to understand one thing first and foremost: it's a game, and a game that you have no control over. Play for fun and enjoy the moments when you are winning.

What online casino games are good for playing to win?
Not all online casino games, or even land-based casino games, are equal. Variance plays a huge role in how often games pay out and also in how much those games pay out.
For an in-depth look at variance, RTP and odds see our articles here.
High variance games tend to be the really exciting ones like progressive jackpots. These games don't pay out very often but when they do, oh boy, you can hear the screams across the country.
Low variance games pay out far more often but lesser amounts. Blackjack is a good example. Lots of wins but also not really massive jackpots.
The best games to play at an online casino to give you the best chances of winning consistently and often are:
Jacks or Better Video Poker (the 9/6 version)
Blackjack
Craps
Baccarat
What online casino games are not good for playing to win?
The high variance games are for those players really looking for luck to jump in and give them the win rather than steady playing and building up a bankroll.
Unless you want to risk it all for the small chance of winning big, you should avoid these online casino games:
Three Card Poker
Let It Ride
Red Dog
Caribbean Stud Poker
Roulette
High volatility slots games
Is that all I need to know to play winning online casino games?
Not at all. There are a lot of tips available to players who want to get a bit of an edge at their favourite games. Online casino games like online slots are all completely random so there is no way to tip the odds in your favour even slightly, but games that have an element of strategy like blackjack do allow you to nudge that edge in your favour if you know what you are doing.
You can find more tips in our dedicated strategy pages here, but these will give you a fast overview of what you can try when you want to play to win.
Jacks or Better Video Poker
Only play the 9/6 version
Always play max coins so you stand to win increased payouts for high hands
Never keep a high card along with a pair
Throw away low pairs (tens or lower) if you have four cards of a flush
Blackjack
Play the table with the least number of decks
Avoid gimmicks like Super Fun blackjack or 6-5 blackjack (it's just another wasted bet on improbable odds)
Avoid side bets like trip 7s blackjack
Double down on 10 or 11 when the dealer shows 2 to 9
Stand on 13 when the dealer shows 2 to 8
Hit on 12 to 16 when the dealer shows 7 or higher
Never take insurance
Baccarat
The house edge is better for the banker so always bet on banker
Avoid tie bets
Craps
If you're new to craps, stick to pass/don't pass bets
Avoid complicated bets
Learn about the odds bet
Poker
Learn to play Texas Hold'em
Fold and lose an ante or stick it out and lose everything
Know your hands
Roulette
Stick with even money bets (odd/even, red/black)
Play European roulette (one green zero) – it has better odds than American roulette (two green zeroes)
Slots
Avoid progressive slots
Avoid slots with too many bonus games
Avoid slots with extravagant paylines
The simpler the slots game the higher the RTP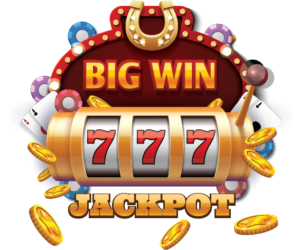 Winners know the basics
It may seem obvious but winning at gambling is not only about money, it's about how prepared you are before you even start gambling.
Don't play games you don't understand – read the rules, check the terms and conditions, know what's what before you throw your money down
Only play with money that you can afford to lose
If you're losing, step away and try again another time
Set a budget
Stick to the budget
If you're winning and you want to keep playing, put your original bankroll aside and only play with your winnings
Limit your playing time and take frequent breaks
Don't drink and gamble – alcohol impairs judgement whether you're online at home or at a land-based casino
The casino will always have a bigger bankroll than you so don't try and force good money after bad – the only winner is the house.
There are no guarantees
Online South Africa Casinos love the online casino and online gaming community but find it sad that there are players out there who chase the win at all costs and then blame the game or the casino.
There are no guarantees when it comes to gambling. This is why we love it. We love the risk, the thrills, the sense of excitement and anticipation.
If we could give one tip to all the players out there looking to win at gambling, it would be this:
Take your time, sit back, relax and have fun.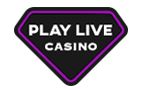 PlayLive Casino

Bonus: 100% up to R25,000
ZAR
EFT, VISA, Mastercard, Bitcoin
99% payout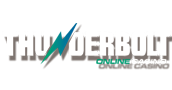 Thunderbolt Casino

Bonus: R10,000
ZAR
Bitcoin, Ecopayz, SID, Neteller, Skrill, Visa, Mastercard
96% payout

♦ 3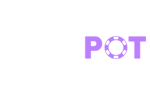 Jackpot Casino

Bonus: NO WAGER 100% match on 1st deposit
ZAR
Visa, Mastercard
97% payout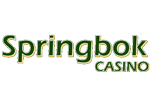 Springbok Casino

Bonus: 100% up to R11,500
ZAR
Credit card, Bitcoin, EFT, Skrill, Neteller
95.75% payout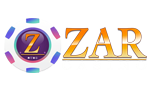 Zar Casino

Bonus: R15.000
ZAR
Visa, Mastercard, Easy EFT, Bitcoin
95.01% payout
♦ 6


Tusk Casino

Bonus: 100% first deposit match up to R5,000.
ZAR, EUR, US
Visa, Mastercard, Skrill, Neteller
96% payout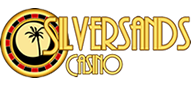 Silversands Casino

Bonus: R8888 Signup Bonus
ZAR
Visa, Mastercard, Internet bank transfer
Neteller, EcoPayz, Skrill
Bitcoin, Bitcoin Cash, Litecoin, Ethereum
95% payout
♦ 8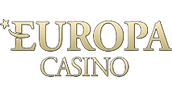 Europa Casino

Bonus: Up to R24,000
ZAR, USD, CAD, AUD, GPB,EUR
EcoPayz, Entropay, Neteller, Paysafe, Skrill, Visa
95.66% payout
♦ 9


Africasino

Bonus: Up to R6,000
ZAR
EasyEFT, Paysafe Card, Visa, Skrill,
Maestro, Neteller, Bitcoin, EcoPayz
98% payout
♦ 10


Fun Casino

Bonus: 100% match deposit up to R1234
ZAR, GBP, EUR, USD
EFT, Wire Transfer, VISA, Mastercard, PaySafeCard, Neteller, Skrill, ecoPayz, Bitcoin, PayPal
95.43% payout
♦ 11


Casino.com

Bonus: Up to 100X no deposit Free Spins on selected slots games
ZAR
Visa, Mastercard, EasyEFT, ecoPayz
Skrill, Neteller, Muchbetter, Astropay
95% payout