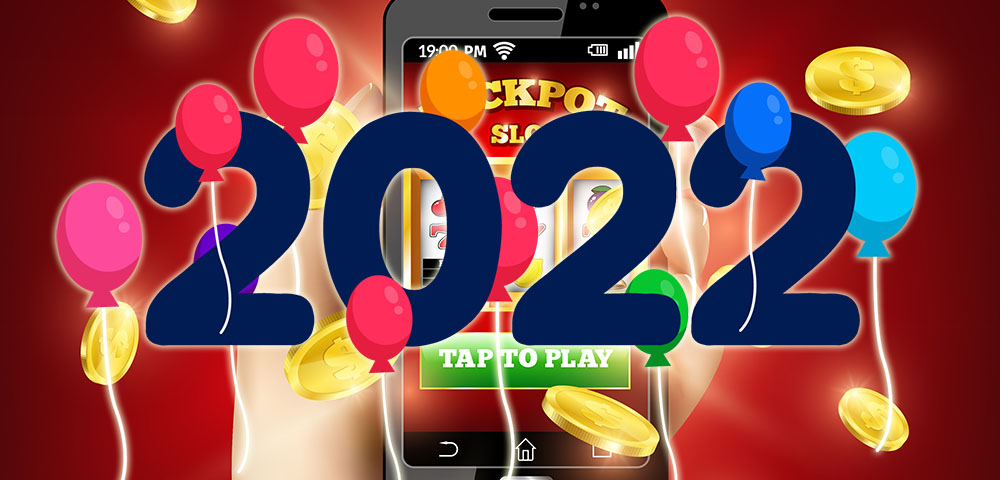 With 2022 getting off the ground with a bang and a fantastic start for South African online gamblers, Online South African Casinos looks ahead to see where we, the players, will be finding the perfect partners to present us with our favourite online (and mobile) casino games.
Last year saw a bit of a drop off in the number of 'new' online casinos trying to entice South Africans to deposit our valuable (to us anyway) ZARs. This could be because a lot of the dodgy sites are being slowly pushed out but we at OSAC believe it's because we have shown all our players just what to look out for in an online casino, what to avoid, and where the best bank for your buck is coming from.
We also believe that we have already found 5 top, premium online casinos that offer everything any South African online casino player could possibly need – plus that little bit extra that makes them our top choices.
Remember, always check that you online casino is properly licensed with a recognised licensing authority, always check any comments or reviews before you entrust them with your money, and always play responsibly!
Our Top 5 online casinos for South African players:

Jackpot.co.za
Best for: No wagering requirement bonuses
Jackpot.co.za has hit our shores with all lights flashing and all bells ringing. This amazing online casino seems to be taking on our previous #1 (PlayLive Casino) for the title of King of the Mzansi online casino scene.
A superb and intuitive platform, easy log in and navigation, fully licensed, a massive online casino games offering, and a very helpful customer service would have put Jackpot.co.za as tied for our number 1 choice of online casino for South African players – if it wasn't for one small detail.
No wagering bonuses.
Such a little thing but, boy, does it make a HUGE impact! Jackpot.co.za has done away with 99.99999999% of wagering requirements in its bonuses and promotions. Yes, there are still terms and conditions, and players still need to make sure they read and understand them before redeeming any sort of bonus offer, but the dropping of wagering requirements means that Jackpot.co.za has a far more open and easy to follow system that will help players and the casino avoid the lengthy and bitter trail of negativity that misunderstood wagering requirements often leave in their wake.
This small detail has put Jackpot.co.za on the online casino map and pushed it into our top choice of online casino for 2022

PlayLive Casino
Best for: same day payouts
Our perennial favourites, PlayLive Casino, have been dropped to number 2 on our top online casinos list for 2022 for the reasons mentioned above – no wager bonuses. But don't be sad for South Africa's largest online casino and home of Live Dealer online casino games – they are most certainly not letting things lie.
PlayLive made their reputation on the fact that they are always ready to try new things and to offer players better value and better opportunity. They were the first online casino for South African players to fully embrace all the different games providers and bring them under one virtual roof. Before PlayLive, most South African online casinos were dedicated to one or two big name games providers like NetEnt or Playtech or Real Time Gaming and players would be limited to the vast variety of online casino games that were actually out there (unless they signed up at a whole bunch of online casinos which is a bad thing and liable to get you banned!).
And then PlayLive Casino arrived with a bunch of the biggest names in the online casino world and a ton of their best games – all in one place for players to enjoy at their leisure.
But they didn't stop there. They also introduced South Africans to Live Dealer online casino games and expanded our casino horizons to an international, in-person, in real time, true casino experience from the comfort of our homes. And they introduced crypto gambling with a dedicated Bitcoin deposit method as part of their banking offering.
And to add further to their offering, PlayLive Casino are now offering same day payouts to registered players! Another big and welcome step for our local game.
So, don't believe for a second that PlayLive Casino will take losing their crown lying down. In fact, we are already seeing South Africa's Largest Online Casino bringing in select bonuses without wagering requirements.
Watch this space!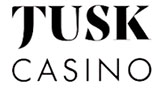 TuskCasino
Best for: THE biggest online casino games offering we've EVER seen!
Seriously, it's HUUUUUGE.
TuskCasino are a very recent addition to our local online gambling community, and they have gone all out to bring entertainment to our land. Over 4,000 (FOUR THOUSAND!!) online casino games with everything from online slots to table games to Live Dealer games (the Live Dealer lobby alone is overwhelmingly massive). Some really unique games like Double Ball Roulette. Sports betting on live and virtual games. All housed on an attractive and cleanly laid out site.
It may just us but the sheer size of TuskCasino is what dropped them to #3. We are almost intimidated by the hundreds of providers and thousands of games. But if there's one thing that can be said for the OSAC bunch it's that we're fighters. We will NOT let our awe stop us from fully exploring this gargantuan gambling partner. We WILL put our very sanity on the line to bring you, our loyal readers and fellow players, every detail about this newcomer.
And we are certain we are going to be hearing a lot more about this legit, licensed, and mammoth online casino.

Casino.com
Best for: extensive licensing to put players at ease.
We are always harping on about how the first thing any South African online casino fan must do is check the licensing of the online or mobile casino at which they are about to play.
And Casino.com makes that choice VERY easy with not one, not two, but THREE separate licenses from the top gambling authorities in the world: Gibraltar, UK, and Italy.
Licenses are not cheap, and they are not easy to get, so any online casino that goes to the expense and effort to obtain three different ones from three of the most trusted and respected gambling authorities on the planet gets our vote as a top playing partner.
But Casino.com doesn't stop with the legit, it also brings in the joy!
They have partnered with Playtech to provide some of the best games on the market (seriously, check out the Playtech movie-theme slots – amazing!), with incredible graphics, sounds, and gameplay.
But they don't leave it at that. To bring a truly impressive selection of games to South African players, Casino.com also offer a selection of games from a number of other big name and indie games studios. It's almost like the cherry on the cake, or the gravy with the meal. They start with a solid Playtech portfolio and then enhance it with hundreds of other games for us to get our thrill on!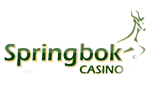 Springbok Casino
Best for: a unique local flavour.
A tried and trusted, dyed-in-the-wool, proudly green and gold stalwart for South African players. Springbok Casino is always ready with the ˆgeesˆ, and always popular with our local punters.
Honestly, there are a lot of online casinos out there that are offering more than Springbok Casino is currently offering BUT we have a soft spot for one of the forerunners of our own on-the-ground palace of chance. And we are really hoping that they up the ante on their offering to keep us returning to one of our favourite online casinos.
Springbok Casino offers a good variety of online and mobile casino games, a vast array of bonuses (including sign up and welcome bonuses, deposit bonuses, and regularly updated loyalty, weekly, and monthly bonuses and promotions), a trusted license and a solid and secure platform. Navigation is easy and the 300+ slots and table games will keep players happy but, if Springbok Casino wants to stay current and in the top casinos lists, they will need to look at expanding their operation from the single provider (Real Time Gaming – a great international studio) to offer players even more choice and maybe some options like Live Dealer games.
2022 is looking GOOD!
It's looking like we are going to have a jackpot of a year when it comes to our favourite digital pastime. Some top games from international providers hosted by trusted and legit partners to give us all the online casino games our grubby little paws can deal with. Loads of thrilling tournaments. New and returning bonuses and promotions. A bunch of awesome things to look forward to.
Now if only Lady Luck decides she likes the cut of our jib and hangs around our staff room for a while!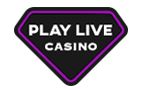 PlayLive Casino

Bonus: 100% up to R25,000
ZAR
EFT, VISA, Mastercard, Bitcoin
99% payout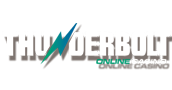 Thunderbolt Casino

Bonus: R10,000
ZAR
Bitcoin, Ecopayz, SID, Neteller, Skrill, Visa, Mastercard
96% payout

♦ 3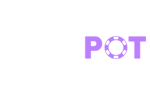 Jackpot Casino

Bonus: NO WAGER 100% match on 1st deposit
ZAR
Visa, Mastercard
97% payout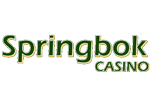 Springbok Casino

Bonus: 100% up to R11,500
ZAR
Credit card, Bitcoin, EFT, Skrill, Neteller
95.75% payout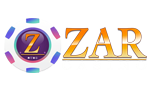 Zar Casino

Bonus: R15.000
ZAR
Visa, Mastercard, Easy EFT, Bitcoin
95.01% payout
♦ 6


Tusk Casino

Bonus: 100% first deposit match up to R5,000.
ZAR, EUR, US
Visa, Mastercard, Skrill, Neteller
96% payout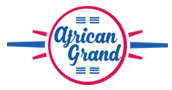 African Grand Casino

Bonus: R10,000
ZAR
EFT, Visa, Mastercard
95% payout
♦ 8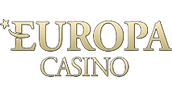 Europa Casino

Bonus: Up to R24,000
ZAR, USD, CAD, AUD, GPB,EUR
EcoPayz, Entropay, Neteller, Paysafe, Skrill, Visa
95.66% payout
♦ 9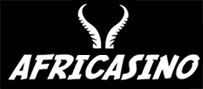 Africasino

Bonus: Up to R6,000
ZAR
EasyEFT, Paysafe Card, Visa, Skrill,
Maestro, Neteller, Bitcoin, EcoPayz
98% payout
♦ 10


Fun Casino

Bonus: 100% match deposit up to R1234
ZAR, GBP, EUR, USD
EFT, Wire Transfer, VISA, Mastercard, PaySafeCard, Neteller, Skrill, ecoPayz, Bitcoin, PayPal
95.43% payout
♦ 11


Spin247 Casino

Bonus: Up to 100X no deposit Free Spins on selected slots games
ZAR
Visa, Mastercard, Skrill, EasyEFT
95% payout