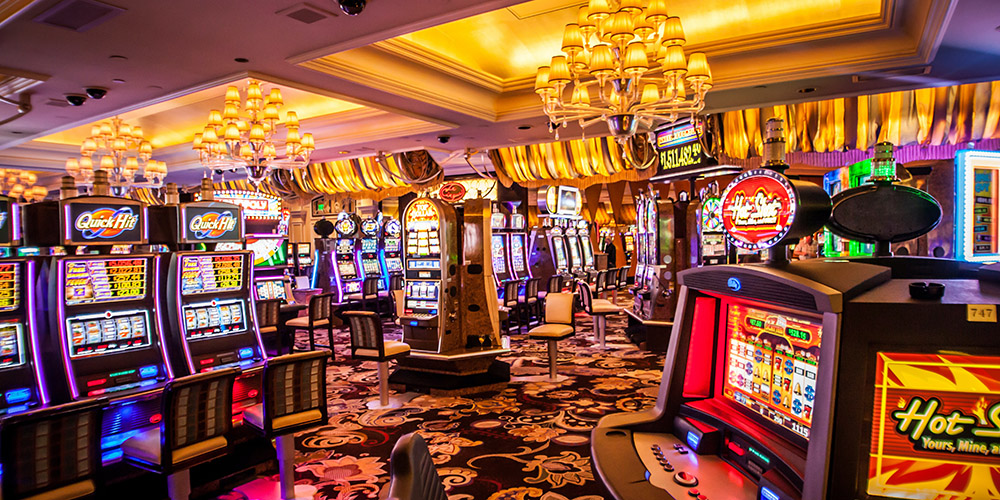 We are truly blessed down here in our little tip of Africa. We have some of the best weather in the world. We have incredible open spaces and natural beauty. We can take a road trip from the warm Indian Ocean and beaches of KZN to the soaring mountains of the Drakensberg to the stark beauty and star-studded heavens of the Karoo over a long weekend. We have some of the best restaurants in the world. And, of course, we have the amazing people of Mzansi that bring us joy and ubuntu.
World-class sporting teams and events, a pub on almost every corner, the smell of a braai ever-present in winter or summer, music festivals, big money cities like Jozi, big beauty cities like Cape Town, and hidden gem town like Darling – our cups runneth over.
And, as can be expected from a country that is so filled with diversity and choice, we also have some of the top casinos in the world.
The best casinos in South Africa – and the world?
While we may not feature on the biggest casino cities lists, we have something that places like Las Vegas and Macau do not – consistent quality. And we have something that places like Monte Carlo do not – accessibility.
No, we aren't as big as Vegas, but we also aren't as garish. South African gamblers – South Africans in general – are well aware that size means nothing. For us it's all about the experience and boy do our casinos bring the experience. And yes, Monte Carlo is definitely on our bucket list of places to visit, but let's be honest, that playground of the obscenely wealthy is way out of our league and wallet.
Our land-based casinos are open to everyone (did you know that citizens of Monaco are banned from gambling in the Monte Carlo casinos?), welcoming to anyone, and offer entertainment options that go far beyond just gambling.
So sit back, take a look at what our houses of chance offer, plan your next casino trip, and see just what makes our top land-based casinos such a huge draw card for South African gamblers.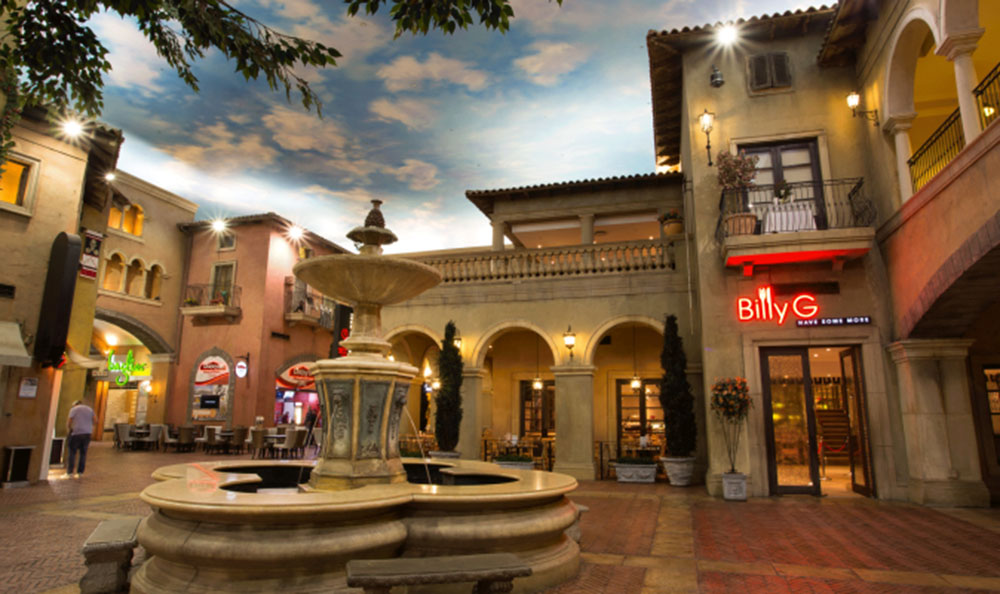 Montecasino
Montecasino in Fourways, Johannesburg has become the undisputed crown of South African casinos. Big enough to offer a huge variety of casino games for south African gamblers but cosy enough not to become tacky and overwhelming, this Tsogo Sun property is an entertainment destination that offers everything a player could want plus the added benefit of having every option a family visitor could look for.
Montecasino has it all – except for a sea view or a mountain in the background. Their promise (at the moment anyway) is "Let us entertain you", and they certainly are going all out to make that a reality.
The casino itself is super-elegant and situated right in the heart of the casino complex. It offers over 1.700 top-of-the-range slot machines (including over 100 progressive jackpots), over 80 tables, a smoker's and non-smoker's casino, and a Salon Privé with semi-private and private rooms with slots and table games.
Table fans can enjoy blackjack, roulette, baccarat, craps, and poker – including a dedicated poker room.
Surrounding the casino are the one-stop destination options that go from take-aways to fine dining at over 20 restaurants, from cinemas to bowling and arcade games, and from exclusive fashion labels to quirky little shops.
For the discerning visitor there are two theatres, a comedy club, and various nightclubs along with three hotels, a spa, events at the open-air Piazza, and the famous Montecasino Bird Gardens.
The Montecasino precinct also features a number of high-end business and office spaces that make it a true work – play – stay destination.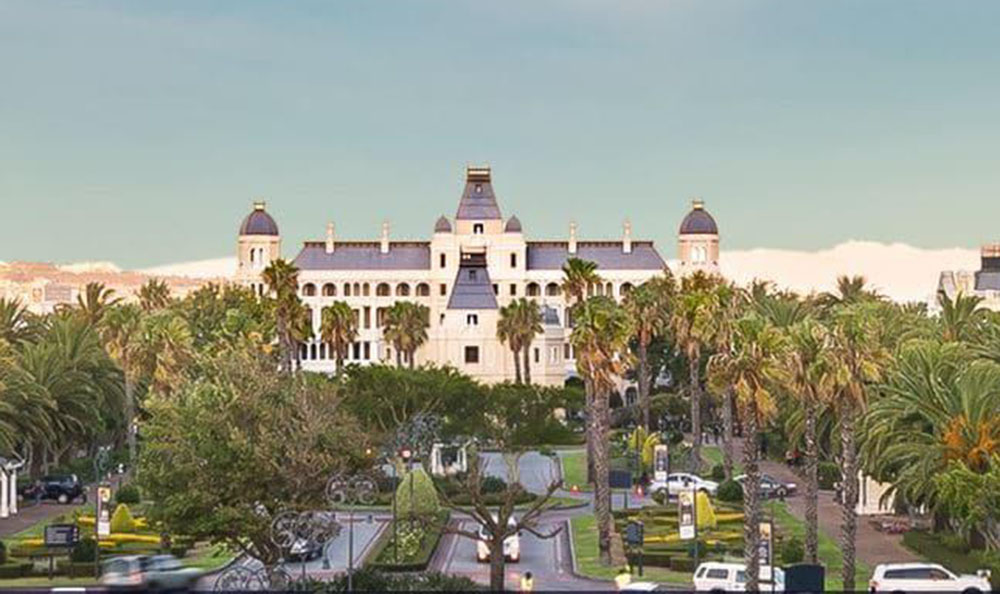 GrandWest Casino
Sun International's GrandWest Casino is a huge destination for Western Cape locals and visitors. As South Africa's biggest brick-and-mortar casino it has a wealth of entertainment options for gamblers and families alike. Competing with the natural beauty of the coasts and the mountain (and the winelands and the rest of attractions that make this historic city a favoured destination for South African and international tourists) takes a lot more than just offering the chance to do some gambling with your South African Rands – it takes being a standout entertainment venue.
Like most of the famous casino complexes in South Africa, GrandWest goes beyond gambling games and offers a comprehensive variety of things to do and see. There are the cinemas, the lounges and nightclubs, and the three hotels (each built with a distinctive style that reflects the history of Cape Town). Bowling, arcade games, and restaurants from internationally famous fast-food to renowned fine dining all add to its reputation as a quality family-oriented destination, but there are three features that really make GrandWest a worthy entry in our Top 5 list: the ice rink, the music arena, and the casino itself.
Ice skating something of a rare experience what with us living under the blazing African sun and there are few places around the country that have rinks. The Ice Station at GrandWest is surely the stone-cold best! An Olympic-sized ice rink with a smaller supervised rink for kiddies attached brings the chillest of fun options for children and adults of all sizes.
Grand Arena is a 7,000-person multi-function arena that hosts everything from expos to (our personal happy place) international music acts. Grand Arena has been the proud host of musicians like Sting, Kylie Minogue, Snoop Dogg, Dave Matthews Band, Bryan Adams, Santana, Judas Priest, Iron Maiden, Bryan Adams, Pharrell Williams, and John Legend.
But it's the casino that makes Grand West. With the largest casino games offering in South Africa, GrandWest has a game for every gambler. Over 2,000 slot machines including progressive jackpots, over 50 table games offering blackjack, poker, roulette, and baccarat, a fantastic Salon Privé, smoking and non-smoking casinos, and an exclusive high-stakes room called the Captain's Cabin ensures every South African gambler has something that will catch their eye and their bankroll.
An early dinner, a rocking concert, drinks, and some time at the casino, and ending off in a luxurious hotel suite – that is the Cape Town life!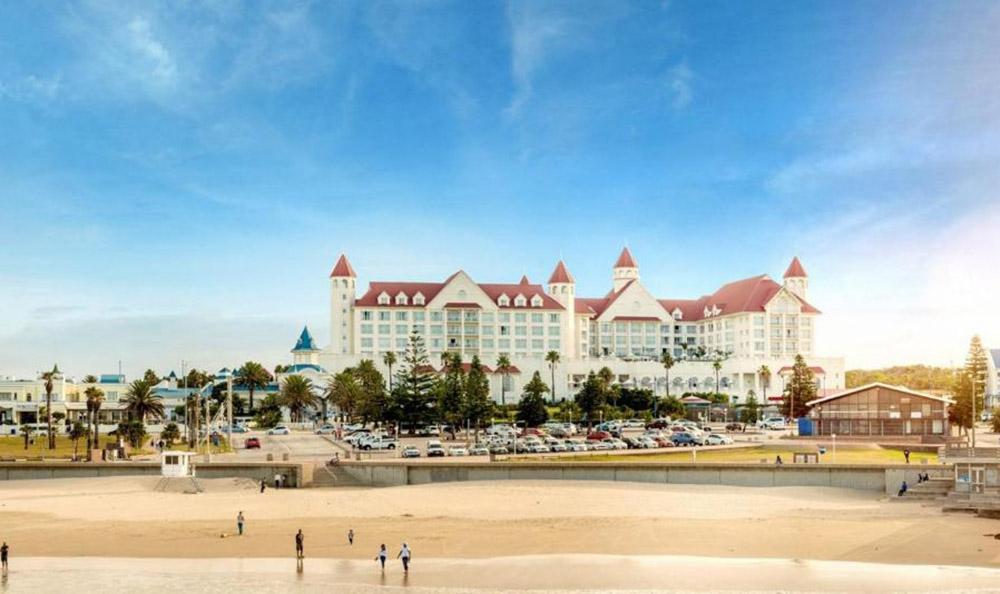 Boardwalk
Who would have thought the sleepy town of Gqeberha – previously known as Port Elizabeth – would have a casino that is a must-visit? Well, hold your disbelief because the Friendly city certainly does have a destination that will appeal to any South African player: the Boardwalk and Entertainment World.
While the title (Entertainment "World") might be a bit of creative license compared to what the bigger city casinos can offer, the Boardwalk experience is in fact superb. In our opening we mentioned that South Africa might not have the size of Las Vegas or Macau nut we make up for that with quality – and this Eastern Cape gem is the proof.
Situated right on the gorgeous and famous stretch of strand that is home to Hobie Beach and Kings Beach, right across from Shark Rock Pier, Boardwalk may be small, but it is magnificent. From the prestigious luxury beachfront hotel with its Victorian-era design to its intimate but fully stocked casino, from the fine restaurants to the many family-friendly entrainment options, Boardwalk is a testament to what is achievable when you put quality over quantity.
Apart from the dining (some of the best fare in town) and the bowling and the nearby attractions of sandboarding, golfing, and (of course) the stunning beaches, the intimate casino, and only licensed casino in Gqeberha, gives South African casino games fans all the options they could want: over 780 slot machines including progressive jackpots, more than 20 tables, and the most luxurious Salon Privé we've had the pleasure of visiting. Seriously, if you want to experience Victorian opulence, the Boardwalk Privé is the spot to be (although you need to be a high roller if you want to get in – or a celebrated casino journo like we pretended to be!).
As the only licensed casino in the area, Boardwalk does go quite a ways to make sure it keeps its atmosphere of elegance and, as such, is strangely one of the only land-based South African casinos that has dress code: smart casual or no entry!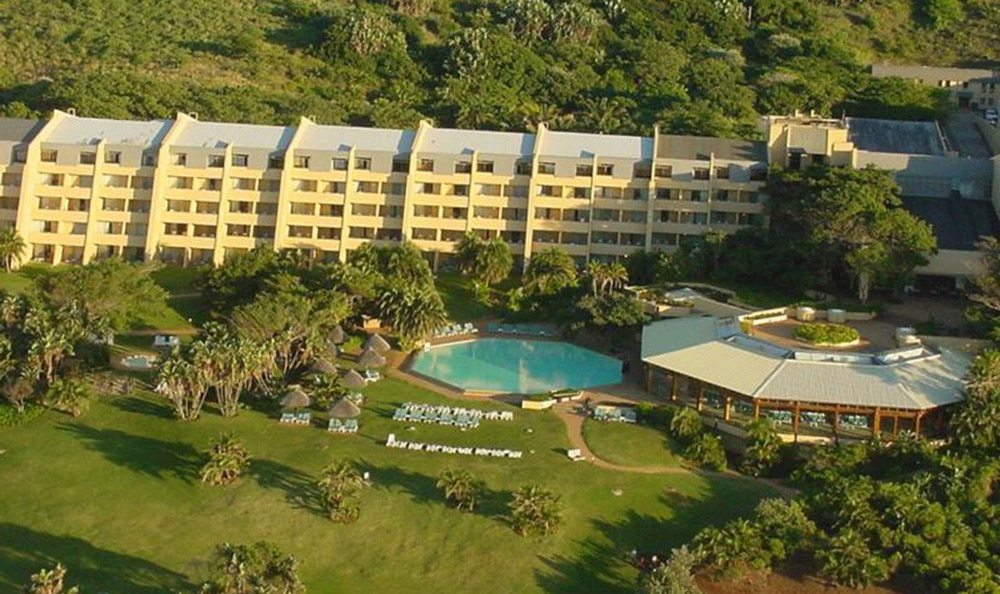 Wild Coast Sun
We were going to go with the perennial Suncoast Hotel and Casino in Durban when someone mentioned the Wild Coast Sun – and we were instantly transported back to our childhoods.
The Wild Coast Sun is one of those places that is often forgotten in favour of the bigger and glitzier casinos that South Africans are used to. And yet, for an experience that just takes you away from the hustle and bustle and into a wild and wonderful world, there really is nothing quite like Wild Coast Sun.
Situated on the banks of the Umtamvuna river – and on the shores of the epic, incredible, unspoilt, wild, tempestuous, and utterly breath-taking Wild Coast – this casino resort is amazing. On the border of the Eastern Cape and KwaZulu-Natal, it is surrounded by 750 hectares of untouched natural bush that takes you away from the modern world, and then still gives you all the excitement, thrills, and adventure that any family holiday desperately needs.
And all the adult entertainment you can throw your bankroll at.
The weird thing is that Wild Coast Sun was one of the preeminent holiday destinations of our youth, a place that everyone knew. Maybe they're keeping a secret to keep the crowds away? Because that's the only reason we could think of for why a resort that offers the beauty of this insane coastline right on your hotel doorstep, golfing, river rafting, Wild Waters water park, restaurants, shops, cinemas, arcade games, bowling, and spa treatments is so often overlooked? Maybe it's because the closest town is the not-quite-bustling-metropolis of Port Edward? Maybe it's because it's so remote? Maybe it's because those who know don't want you to know about this hidden treasure?
Whatever the reason, for the South African gamblers out there, there is a very solid casino available on top of all the other amenities. It may seem a little dated compared to the quality of Boardwalk or the size of GrandWest or the elegance of Montecasino but, with over 500 slot machines, 19 tables, and a high roller Salon Privé, you will find all the games that you need to keep you thrilled after a long day of exploring the natural wonders that this piece of paradise has to offer.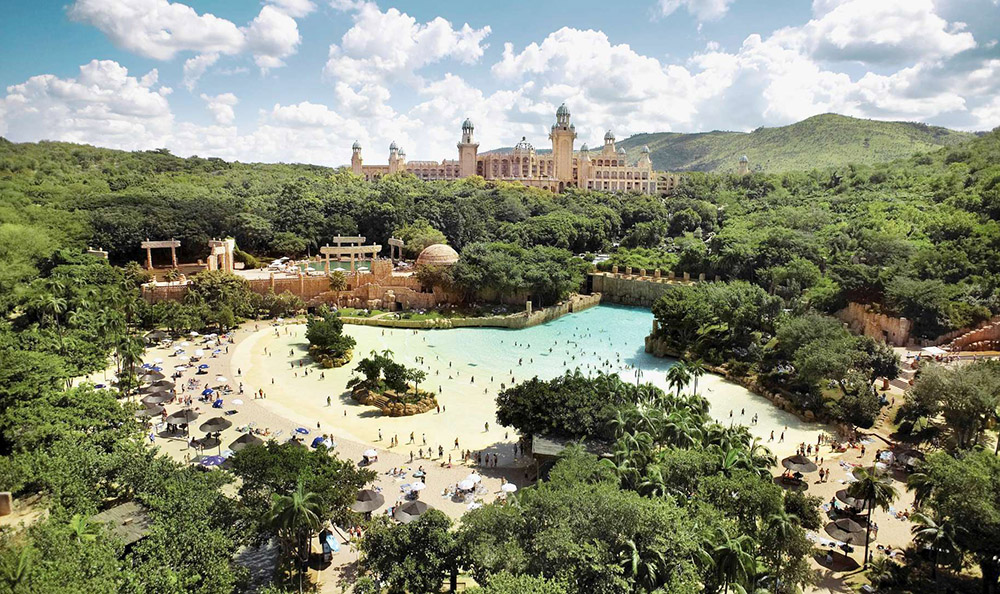 Sun City
There are lots more casinos for South African gamblers in our wonderful country. Some honourable mentions would have to include Emperor's Palace, Suncoast, Silverstar, Marco Polo, Gold Reef City, Carnival City, and Sibaya.
But no list of South African land-based casinos could ever hope to be complete without the Mother of All Gambling Destinations: Sun City.
Sun City is, literally, the mother of the South African casino resorts industry. The first legal and licensed casino in South Africa's history. An icon of gambling, and of family-oriented fun. Where you could get a 5-star luxury room, enjoy a round of gold on a world-famous course, take the kids for some water play in the pools, grab a meal, and then hit the tables and slots at your leisure.
The modern Sun City has grown beyond even these lofty heights. While still featuring the famous Cascades and Cabanas hotels, there are now three other hotels and accommodation options for guest.
And then there is the Palace of the Lost City.
Which needs an article all of its own.
Seriously. The attention to detail, the luxury, the opulence, the sheer overpowering glory of this testament to Africa has to be experienced to be believed. Did you know, for example, that most of the furniture and fittings throughout the Lost City are hand made? Or that the ceiling of the royal entrance chamber was hand painted over 5,000 hours? Or that it is one of the largest themed resorts in the world? Or that the gardens are … actually, you need to see this marvel for yourself because just the jungle area is over 25 hectares in size and has over 3,200 species of trees, plants, and shrubs.
Where else will you find every conceivable entertainment you can imagine in one place, for adults and kids? Rides, movies, arcades, zip lining, swimming – SURFING when you are nowhere even close to the sea. There is the magnificent Pilanesberg wildlife park on your doorstep. Two world famous golf courses. The insane Valley of the Waves.
And, of course, the casino.
Slots, table games, Salons Privé, and the exclusive high roller International Privé await the South African gambler in a refurbished casino that has history literally imbued in its walls.
If there was ever a monument to gambling, to a businessperson taking a risk and then watching that risk explode into the most lucrative rewards ever, it has got to be Sun City – the dream built by Sol Kerzner, a temple to gambling in the middle of the South African wilderness, that became the crowning jewel of his resorts empire.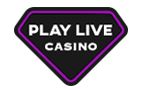 PlayLive Casino

Bonus: 100% up to R25,000
ZAR
EFT, VISA, Mastercard, Bitcoin
99% payout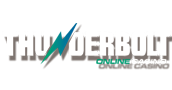 Thunderbolt Casino

Bonus: R10,000
ZAR
Bitcoin, Ecopayz, SID, Neteller, Skrill, Visa, Mastercard
96% payout

♦ 3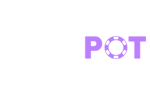 Jackpot Casino

Bonus: NO WAGER 100% match on 1st deposit
ZAR
Visa, Mastercard
97% payout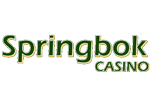 Springbok Casino

Bonus: 100% up to R11,500
ZAR
Credit card, Bitcoin, EFT, Skrill, Neteller
95.75% payout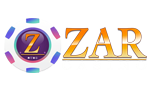 Zar Casino

Bonus: R15.000
ZAR
Visa, Mastercard, Easy EFT, Bitcoin
95.01% payout
♦ 6


Tusk Casino

Bonus: 100% first deposit match up to R5,000.
ZAR, EUR, US
Visa, Mastercard, Skrill, Neteller
96% payout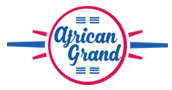 African Grand Casino

Bonus: R10,000
ZAR
EFT, Visa, Mastercard
95% payout
♦ 8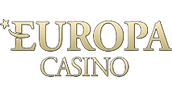 Europa Casino

Bonus: Up to R24,000
ZAR, USD, CAD, AUD, GPB,EUR
EcoPayz, Entropay, Neteller, Paysafe, Skrill, Visa
95.66% payout
♦ 9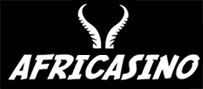 Africasino

Bonus: Up to R6,000
ZAR
EasyEFT, Paysafe Card, Visa, Skrill,
Maestro, Neteller, Bitcoin, EcoPayz
98% payout
♦ 10


Fun Casino

Bonus: 100% match deposit up to R1234
ZAR, GBP, EUR, USD
EFT, Wire Transfer, VISA, Mastercard, PaySafeCard, Neteller, Skrill, ecoPayz, Bitcoin, PayPal
95.43% payout
♦ 11


Spin247 Casino

Bonus: Up to 100X no deposit Free Spins on selected slots games
ZAR
Visa, Mastercard, Skrill, EasyEFT
95% payout