Online slots – getting paid out
Online casinos have certainly taken over the gaming world as a way to keep enjoying your favourite games. With online slots and live casino games available from the comfort of your own home, at any time of day or night, you can plan your gaming time better, eliminate traveling, and avoid those high-cost drinks and snacks. But is the trade-off worth it? Do online casinos really pay out as well as they say?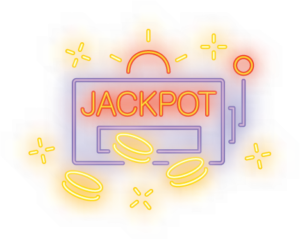 Online casinos pay out more
Any casino, whether it is an enormous complex of buildings, people and machinery, a small local operation with a few old fruit machines, or a sophisticated online operation, has operating costs. For a traditional casino, like those found along the world's most famous strip, those costs include everything from rent and utilities to salaries, food and beverages, entertainment and the many other expenses that come with a physical business. And that's before we even start talking about purchasing or renting – and maintaining – the vast army of equipment on their floors.
An online casino has fewer overheads. Top online casinos in South Africa can operate effectively with a small group of expert employees and a good (and evolving) selection of games – the cost of offering these games is significantly lower than in a physical casino, as there's no physical maintenance or repair needed.
This is why online casinos pay out more than traditional gaming. While a fancy casino nestled in Fourways may have a return to player (RTP) of between 70% and 80% of takings over time, an online operation can afford to pay out as much as 98% and still turn a profit.
What do payouts over time mean in real terms?
The payout percentage over time means the amount of money that goes back to players as a percentage of how much players have bet. But this is not in real time. For instance, if you bet R10,000 in one evening on a game that has an RTP of 96%, you can't expect to be guaranteed a payout of R9600. Instead, it means that R9600 is allocated to the winnings pool, and eventually will pay out to one or more players, possibly including yourself.
In effect, this means your chances of winning are pretty much the same whether you're sitting on a high seat in front of a slot machine or on a comfortable couch with your mobile. The difference is, your potential payout could be anywhere from 18% to 28% higher by playing real money slots games online than in a land-based casino.
One of the main differences is that in a bricks and mortar casino you can usually claim your money right away, while most online casinos have a payout delay, sometimes due to verification processes. Most internet-based gaming operators in South Africa pay out within two days of your withdrawal request, while some may take up to five days, if you've requested payment into a credit card. A few, however, like PlayLive, guarantee same-day payouts, subject to certain conditions.
Claiming your money
Every online casino has its unique processes, so please have a good look at these before you start playing to avoid unwelcome surprises. If you win, your balance is positive, and you meet the terms of the online casino, you are entitled to withdraw those funds – sometimes minus a small fee.
How you get paid out depends on the casino's options, and what you prefer. Payment methods vary between operators, so ensure your available accounts match up. Casinos usually pay out using the same method through which you deposited your money. Most online casinos that are based in South Africa offer some combination of EFT, credit card and/or debit card payment options. Other payment methods include Bitcoin offered by Zar, Springbok and Yebo, among others, Skrill offered by Yeti and Fun, and Neteller offered by several operators including Silver Sands.
Eat your heart out, Vegas
Online South African casinos are spilling over with cutting edge slots that you can play for real money and win. Their graphics are knock 'em dead, their themes inspire the imagination – often whisking you off to a faraway land – and they're constantly coming up with innovative ways to offer you more fun for every cent you drop, including bonus rounds and special features. Every casino we mention on Online South African Casinos has a slots list ranging from respectable to jaw dropping, so we're confident every online gambler can find a place to convert their money into fun.
Things to watch out for in payouts
When you are signing up for an online casino account, you might be offered a welcome bonus. Take some time to read our wagering  article so that you fully understand how these bonuses work and are paid out. That way, you can make an informed decision whether it's worth your while accepting the bonus before you start.
Withdrawal fees, if any, should be relatively low. If the fees you are being asked to pay seem high, it could be a sign of an unscrupulous operator.
All of the casinos we mention are either based in South Africa, or offer play in South African rands. We don't recommend playing in other currencies because of the crippling exchange rates that are sure to make even a winner a loser.
South Africa's online casinos are worth checking out if you're considering switching to online slots and casino games. You can win real money for a lot less hassle and expense, and get paid out quickly and easily when you win. And most of them have a helpful and knowledgeable support team ready to answer your questions in a reasonable amount of time.
Tell us about you
We'd love to hear your experiences of online slots gambling and receiving payouts, whether your experience was good or bad.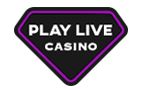 PlayLive Casino

Bonus: 100% up to R25,000
ZAR
EFT, VISA, Mastercard, Bitcoin
99% payout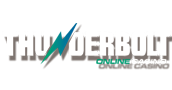 Thunderbolt Casino

Bonus: R10,000
ZAR
Bitcoin, Ecopayz, SID, Neteller, Skrill, Visa, Mastercard
96% payout

♦ 3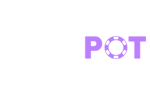 Jackpot Casino

Bonus: NO WAGER 100% match on 1st deposit
ZAR
Visa, Mastercard
97% payout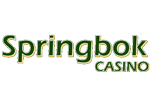 Springbok Casino

Bonus: 100% up to R11,500
ZAR
Credit card, Bitcoin, EFT, Skrill, Neteller
95.75% payout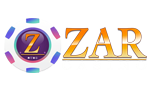 Zar Casino

Bonus: R15.000
ZAR
Visa, Mastercard, Easy EFT, Bitcoin
95.01% payout
♦ 6


Tusk Casino

Bonus: 100% first deposit match up to R5,000.
ZAR, EUR, US
Visa, Mastercard, Skrill, Neteller
96% payout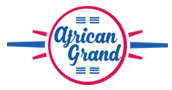 African Grand Casino

Bonus: R10,000
ZAR
EFT, Visa, Mastercard
95% payout
♦ 8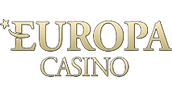 Europa Casino

Bonus: Up to R24,000
ZAR, USD, CAD, AUD, GPB,EUR
EcoPayz, Entropay, Neteller, Paysafe, Skrill, Visa
95.66% payout
♦ 9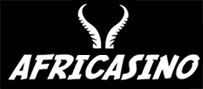 Africasino

Bonus: Up to R6,000
ZAR
EasyEFT, Paysafe Card, Visa, Skrill,
Maestro, Neteller, Bitcoin, EcoPayz
98% payout
♦ 10


Fun Casino

Bonus: 100% match deposit up to R1234
ZAR, GBP, EUR, USD
EFT, Wire Transfer, VISA, Mastercard, PaySafeCard, Neteller, Skrill, ecoPayz, Bitcoin, PayPal
95.43% payout
♦ 11


Spin247 Casino

Bonus: Up to 100X no deposit Free Spins on selected slots games
ZAR
Visa, Mastercard, Skrill, EasyEFT
95% payout