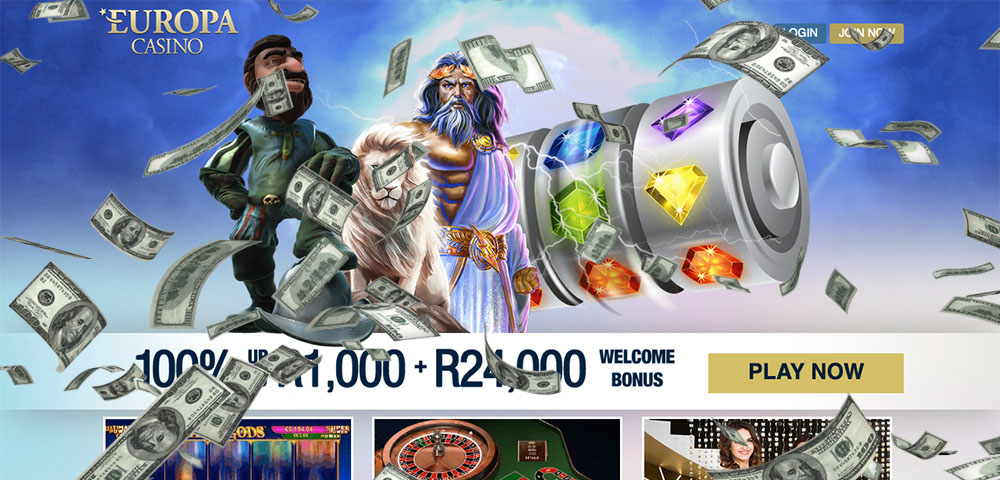 Europa Casino is one of the world's leading online casinos for South African online gamblers, a reputation based as much on its excellent customer service and Malta-based licensing as it is on the great selection of online casino games on offer.
But, as with any online casino, there have been complaints posted about getting money out of Europa Casino.
Let's be clear here: most of these complaints come from one simple fact – players do not know or understand how withdrawals work! If you do even a cursory search on opinions around Europa Casino, you will notice that a ton of players give it a bad review or post a complaint that is 100% due to an error on the player's part, not the online casino. These run the spectrum from not understanding the wagering requirements (a HUGE percentage of complaints are based on not knowing how wagering requirements work) to not supplying the casino with the legal documents required for money transfers to trying to take money out using a different banking method to the one used to put money in.
And Europa is not the only casino with these issues.
Online South Africa Casinos, as passionate and – more importantly – clued up online casino players looked at the Europa Casino withdrawal policies and methods and we're breaking it down for you right here. As a nation that is confronted with a multitude of online casino offerings, it's important that we can play at casinos that have a reputation for trust and responsibility – and Europa Casino is one of the best in the business. So, to give all us South African online casino players a clearer understanding of the ins and outs of withdrawing your winnings from a truly great online casino, read further.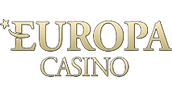 How do players withdraw money from Europa Casino?
The actual process is, in theory anyway, incredibly simple:
Go to the Cashier's page
Click on 'Withdraw'
Check and select your preferred withdrawal method
Enter the withdrawal amount
Click on 'Withdrawal' button
A pop-up window will appear top confirm your transaction. Click on 'Accept'.
Done
It looks really, really easy so where do the problems come in? Most frequently, the problems come in at either the withdrawal method stage, the withdrawal balance stage, or after the 'Accept' stage. Let's take a look at why a player might be having problems.
Why can't I use my chosen banking method to withdraw money?
The first hiccup might be with the withdrawal method. One of the terms and conditions associated with any online casino license is that the player can only withdraw funds via the same method used to deposit funds. If a player uses a credit card to deposit money into their online casino account, then they have to withdraw money from the account into that credit card. If a player uses an eWallet, or cryptocurrency account to deposit money, then they must put money back into that eWallet or crypto account when withdrawing. It's a part of the 'paper trail' that international financial watchdogs use to check that all financial dealings are legitimate and lawful.
This can be a problem for players who use credit cards to deposit money. Some credit cards do not allow payments from outside accounts into the credit card (you will need to check with your credit card company to find out if it is allowed). This means that you can only put money from a linked bank account into the credit card.
If you are having an issue with withdrawing money from Europa Casino into a credit card it might be because your credit card does not allow deposits from outside accounts.
Why am I unable to withdraw winnings from my casino account balance?
This is where those wagering requirements and terms and conditions are super important for your playing pleasure. As mentioned above, the biggest and most common complaints against online casinos are from players who cannot withdraw their winnings. And the most common reason for this? Because they haven't read and understood the wagering requirements!
We have an entire article dedicated to understanding wagering requirements for those who want to know more about the hidden catches of bonuses, but for our purposes here we will only say one thing: MAKE SURE YOU READ AND UNDERSTAND THE WAGERING REQUIREMENTS!
A quick and simple example. Look at your online casino account. You will notice that your balance features a 'General balance' and a 'Casino Bonus balance'. If you have R20.00 in your general balance and R15 in your Casino Bonus balance, then your total will reflect as R35.
BUT – and this is very, very, very important…
That R15 Casino Bonus balance is not yours until you have fulfilled the wagering requirements. Once these requirements are met, any remaining winnings made from the casino bonuses will be converted into funds in your General balance and you can withdraw them happily.
Why can't I withdraw a selected amount?
Online casinos, including Europa Casino, have minimum and maximum limits on the amount of money you can withdraw at any given time. If you deviate from the amounts, your withdrawal will be denied. Check the terms and conditions on withdrawals in the info or FAQ pages of your online casino to see what the limits are.
At Europa Casino, the minimum withdrawal amount is R200.00. The maximum withdrawal amount is the Rand equivalent of 20,000 USD (US Dollars) per month at whatever the current exchange rate is.
I am missing some money in my withdrawal
If the amount in your bank account is different (less than) the amount you chose to withdraw you might have been charged a fee by your bank or your chosen baking method.
How long does it take to get my money?
Various factors can impact on how long it takes for the cash to appear in a player's bank account. Generally speaking, most withdrawals from Europa Casino take up to 5 working days to reflect. However, certain banking methods can make this timeframe a lot longer. Bank transfers for example can take up to 2 weeks. eWallets, on the other hand, can be instant!
It all depends on your chosen banking method.
Make sure your paperwork is up to date
The final hurdle, and one that is common to any financial transaction worldwide, is the documentation. If the online casino has no way to verify you then they cannot legally transfer money to you. This is why Europa Casino may ask you to verify your identity by confirming your ID, your bank details, your proof of residence, or other documents needed to comply with international FICA laws.
It's all part of the bureaucratic system that stops money laundering and nefarious practices, but it does sometimes cause a bit of a delay for players waiting to cash out some winnings.
Good playing, and good luck, at Europa Casino!
Europa Casino is a fantastic and legit online casino that is a favourite with the OSAC team. All players need to do is understand all the little details and systems that Europa Casino (and any legit and licensed online casino) legally must follow to keep their licenses. If everything is in order from the player's side, then the withdrawal process is a breeze – and your playing experience easy and rewarding.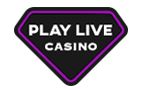 PlayLive Casino

Bonus: 100% up to R25,000
ZAR
EFT, VISA, Mastercard, Bitcoin
99% payout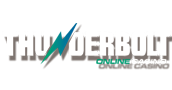 Thunderbolt Casino

Bonus: R10,000
ZAR
Bitcoin, Ecopayz, SID, Neteller, Skrill, Visa, Mastercard
96% payout

♦ 3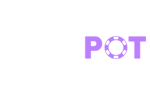 Jackpot Casino

Bonus: NO WAGER 100% match on 1st deposit
ZAR
Visa, Mastercard
97% payout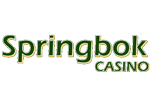 Springbok Casino

Bonus: 100% up to R11,500
ZAR
Credit card, Bitcoin, EFT, Skrill, Neteller
95.75% payout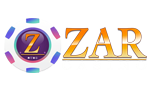 Zar Casino

Bonus: R15.000
ZAR
Visa, Mastercard, Easy EFT, Bitcoin
95.01% payout
♦ 6


Tusk Casino

Bonus: 100% first deposit match up to R5,000.
ZAR, EUR, US
Visa, Mastercard, Skrill, Neteller
96% payout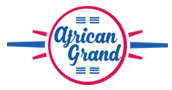 African Grand Casino

Bonus: R10,000
ZAR
EFT, Visa, Mastercard
95% payout
♦ 8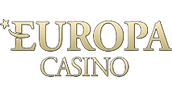 Europa Casino

Bonus: Up to R24,000
ZAR, USD, CAD, AUD, GPB,EUR
EcoPayz, Entropay, Neteller, Paysafe, Skrill, Visa
95.66% payout
♦ 9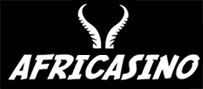 Africasino

Bonus: Up to R6,000
ZAR
EasyEFT, Paysafe Card, Visa, Skrill,
Maestro, Neteller, Bitcoin, EcoPayz
98% payout
♦ 10


Fun Casino

Bonus: 100% match deposit up to R1234
ZAR, GBP, EUR, USD
EFT, Wire Transfer, VISA, Mastercard, PaySafeCard, Neteller, Skrill, ecoPayz, Bitcoin, PayPal
95.43% payout
♦ 11


Spin247 Casino

Bonus: Up to 100X no deposit Free Spins on selected slots games
ZAR
Visa, Mastercard, Skrill, EasyEFT
95% payout